Circuit Clerk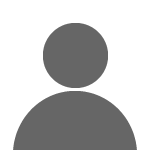 Sandy Casto
We're on top of the State!
Office Hours
Monday - Friday
8:30 a.m. - 4:30 p.m.
Circuit Clerk
The Clerk of the Circuit Court is a full-time elective office as authorized by Article 8, Section 9 of the West Virginia Constitution. Circuit Clerks are elected for a period of six years and their duties, responsibilities and compensation are set by statute. The Circuit Clerk is an officer within the Judicial System and is the registrar, recorder and custodian of all pleadings and documents in the Circuit and Family Courts. The Clerk is also responsible for the administration and management of the Jury System within their county.
The Clerk prepares monthly financial reports, distributes fees collected to various state and local agencies and submits all statistical reports to the West Virginia Supreme Court of Appeals. Because the Clerk works with all the entities and agencies that comprise the justice system, communication and cooperation are essential. The Circuit Clerk's Office provides procedural assistance and information to pro se litigants.