Assessor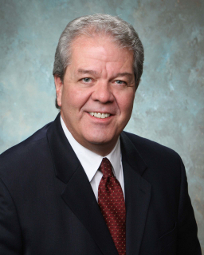 Joseph M. Alongi
We're on top of the State!
Office Hours
Monday - Friday
8:00 a.m. - 4:30 p.m.
Assessor's Office
My primary responsibility as assessor is to assess fair market value for both personal property and real estate for residents and businesses of Hancock County. However, this office takes our responsibility as a public service very seriously. We are here to serve the residents of Hancock County in a fair, friendly and professional manner.

I want to personally invite you to stop by our office or call me directly if you need assistance with your property taxes.


Joseph M. Alongi
The Assessor and his deputies are directed by West Virginia Constitution, Article X, Section I, to determine the value of all real and personal property at fair market value for each tax year. The specific duties of the Assessor are to discover, list and value all Real and Personal property located within the boundaries of the county on an annual basis. All valuations must occur on a fiscal year basis commencing on the first day of July.
The Assessor does not set your property tax. Your tax bill is determined by multiplying a tax rate (levy rate) against your assessed value (60% of market value). The assessor determines your assessed value, and the board of education, the county commission, and the municipalities determine the levy rate. Levy rate information may be obtained in the Assessor's office.
The Assessor's office provides values to each levying body. Once this is completed, the levying bodies (county school board, county commission, etc.) approve their levies. It is at this point in the process that taxes are determined. Levy rates may rise or fall depending on the amount of funding that each levying body requires.
The property tax process has three major components
Assessor - Establishes a fair market value for all real and personal property and provides it to the levying bodies.
Levying Bodies - West Virginia Legislature, Board of Education, City Councils, and County Commission all provide the components that make up the total levy rate to be applied to assessed values.
Sheriff - Mails all tax statements, collects all tax money except for dog taxes, and disperses to each levying body its portion of the total levy.